Who We Are
B&D Medical Laboratories was established with the primary aim of providing a comprehensive range of medical laboratory diagnostic services to individuals, corporate and social organizations, institutions and families. This we achieve through a non-conventional approach to medical laboratory practice; bringing quality and affordable medical diagnostic services to the door step of our valued clients.
We are a private regulatory-compliant Medical Laboratory registered under the Health Facility Regulatory Agency (HeFRA) which regulates all medical facilities in Ghana.
At B&D Medical Laboratories, we believe that healthy individuals translate into healthy families, which ultimately translate to a healthy nation.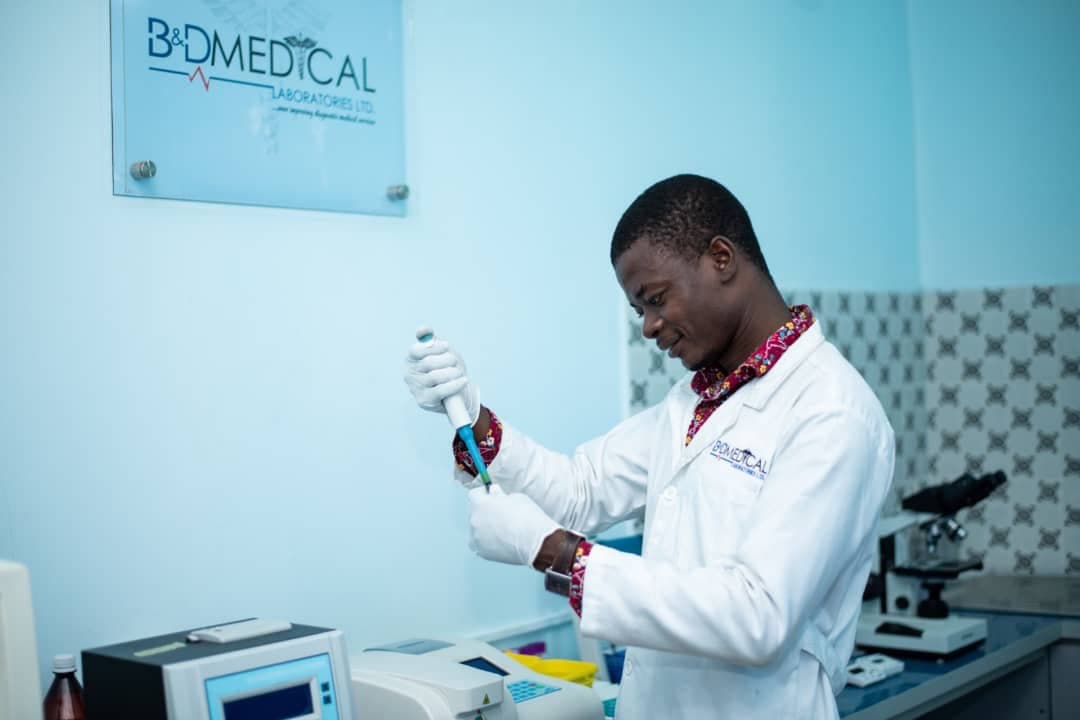 Vision
To be the first choice for diagnostic services in Ghana and Sub-Sahara Africa.
With changing times and seasons and the everyday emergence of new health concerns, the dynamic nature of our operations always puts our service at par with the health needs of our cherished clients. Whenever you think quality health, you think B&D Medical Laboratories Limited.
Mission
We provide the benchmark for diagnostic services differentiated to meet the needs of doctors, patients and funders through products which are accessible, user-friendly, reliable and innovative.
Funders need not worry about affordability of our services. Patients and clients are assured of quality care. Doctors can reliably count on accurate and precise laboratory results to aid in diagnosis. Our mobile/home service ensures that our service reaches you wherever you are.

Our Values
Our professionalism is founded upon our values
Our passion is Pathology
We are committed to our patients and our people
Excellence is our goal
Integrity guides us